The client
St. Michael's is an all-inclusive nursing home in Westgate-on-Sea in Kent. Our client is serious about providing care of the highest standard – since taking over in 2016, significant investment has been made regarding both the building and staff to create one of the very best homes in the area.
The brief
A private fee-paying care home in the south-east of England wanted to increase its social media following at the same time as generate a higher level of enquiries to the home for both residents and staff.
The execution
To encourage people to engage with the home through social media while also offering genuinely helpful advice. Content was produced through the lines of a 'listicle' and offered help to those people with relatives who may need to go into a care home. This approach works much better on social media because of the way people use the media. As opposed to a direct search on Google, where people go to find an answer to something, they are much more likely to simply be scrolling through Facebook and happen upon the article in their feed. By creating something which doesn't feel like an advert and which offers genuine advice, people are far more likely to click on it. Although there is no hard sell, the name of the home will then be synonymous with sound advice when the person needed it the most.
The result
The highest click-through rate we had experienced for this part of the world and an increase in traffic, with a commitment to producing more articles of the same type in the future. Once used in this way, the articles form part of a wider library on the home's website of advice and expertise articles, which help with the website's organic search ranking.
"We have worked with Shuttlefish for many years and have seen unprecedented growth in our business since then, in no small part to the creative service these guys have given us."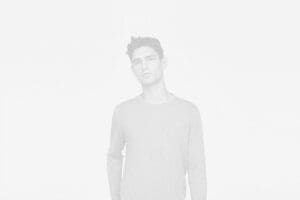 Seamus Halton, CEO, Berkley Care Group Ltd.