The client
St. Michael's is an all-inclusive nursing home in Westgate-on-Sea in Kent. Our client is serious about providing care of the highest standard – since taking over in 2016, significant investment has been made regarding both the building and staff to create one of the very best homes in the area.
The brief
When our client approached us with a new challenge regarding their website's performance, we took the opportunity to showcase exactly what we can do here at Marketing for Care Homes. As digital marketing experts in the care industry, we knew what the ideal solution would be, so with the client on board with our ideas, we cracked on implementing them.
The challenge
Until July, our client's website ranked very highly for searches within close proximity of the home, such as Westgate-on-Sea and Margate. But the client decided that a broader reach was required to generate sufficient enquiries, for both residents and recruitment.
The solution
With this in mind, we looked ways to boost the website's online performance within the wider Kent area, targeting specific locations including Maidstone, Broadstairs, Ashford, Herne Bay, Canterbury, Ramsgate and Sandwich, and also slightly further afield with London.
In addition to seamlessly incorporating a range of carefully chosen keywords throughout the website's pages, we also created a whole new web page dedicated to the community and care in Kent. And it was easy to see how successful it was.
The results
We measured the increase in sessions and new users per location (as detected by Google Analytics). Each location has two bars – the left-hand bars show figures from before the page went live and the right-hand bars show figures in the month following the new page going live. It's easy to tell which bars represent the areas targeted, as they show a significant increase – you can see the areas that we didn't target towards the right-hand side of each graph, where little or no difference can be seen between the two periods. We've included these to highlight the positive results.
"We have worked with Shuttlefish for many years and have seen unprecedented growth in our business since then, in no small part to the creative service these guys have given us."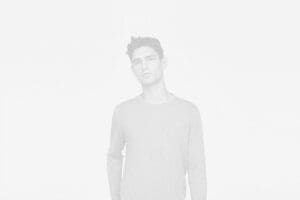 Seamus Halton, CEO, Berkley Care Group Ltd.